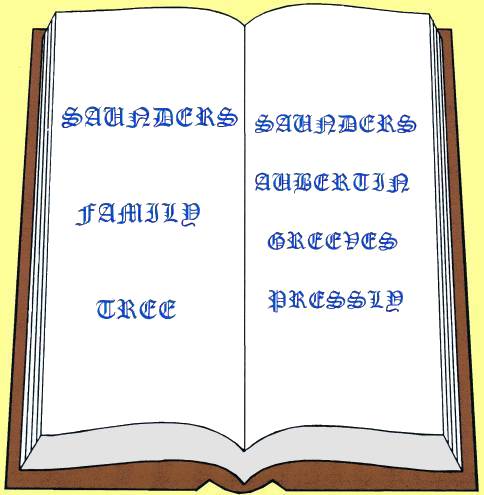 Welcome to the genealogy web site of the Saunders clan. Today (2007) the Saunders clan is made up of four families comprising the eldest living generation. They are SAUNDERS - AUBERTIN - GREEVES - PRESSLY. The genealogy of these families can be tracked backward to Old Europe. From Old Europe they can be tracked through immigration to pre-Revolutionary America. Some ancestors distinguished themselves in the Revolutionary War and more later in the War Between the States.
The next youngest generation has added distinguished families such as Hussey, Myers, and Johnson. In the coming weeks and months much information will be added on each. It is the intention of this site to create an immortal record of the family so that subsequent generations will be able to always know who they are and the proud lineage they represent.
The Saunders Family Tree invites additional information from family members. Please contact Jim Saunders at JSAUND509@AOL.COM or 830 - 899 - 3917 to make available additional information. Please keep checking in. A wealth of information has been compiled and will be made available as time allows for uploading.
Jim Saunders